Celebrate with us the Good News and birth of Jesus this Christmas season! Find our Christmas services and holiday hours below!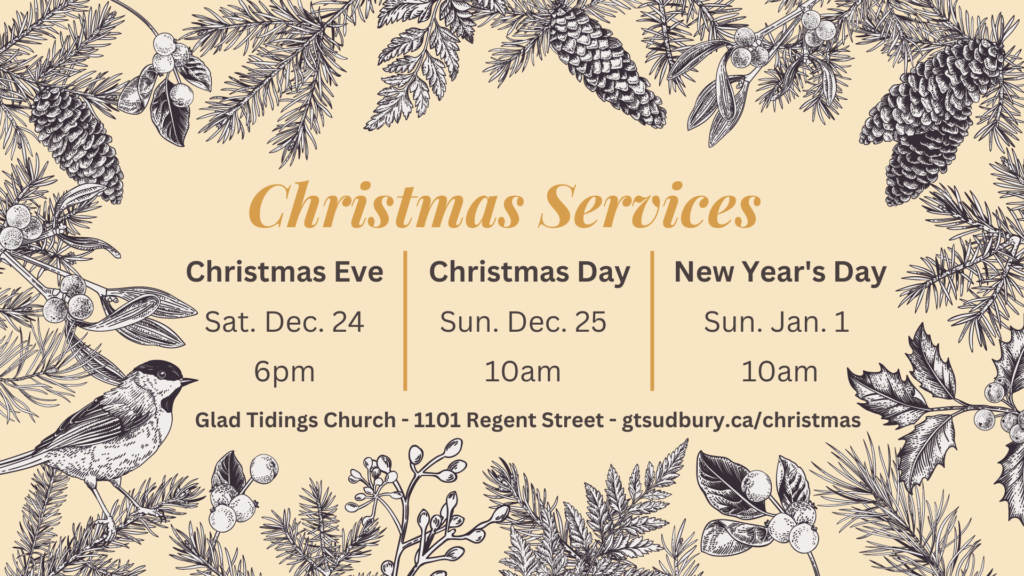 Christmas Eve – 6pm. Our annual candlelight service is always a special evening of the year. Our Joyful Noise Kid's Choir will also perform.
 
Christmas Day – 10am. It's Christmas Day! We invite you to bring the whole family out for a meaningful service as we celebrate the birth of our Saviour. There will be no Kids Church today, but our nurseries will be available.
 
New Year's Day – 10am. Happy New Year! It's a beautiful day to welcome 2023 with a special celebration of Communion.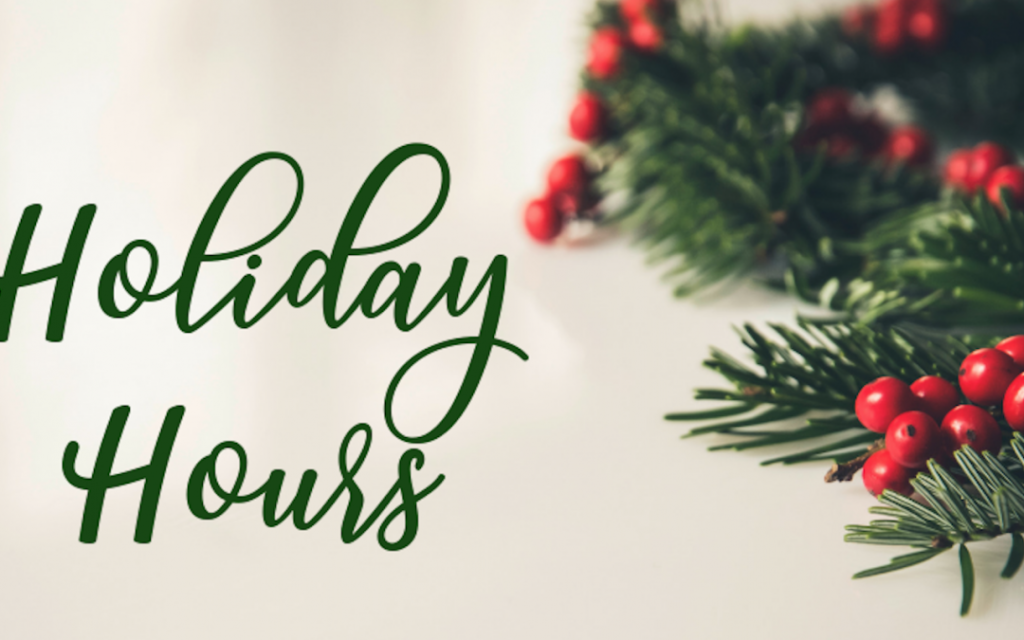 As we look ahead to the end of this year, please note the upcoming changes to our regular office hours:
December 23 at noon-January 2: Closed
Regular office hours (9am-noon; 1pm-5pm) will resume on Tuesday, January 3.
If you have an urgent need outside of our holiday schedule, please call our office (705-522-4523) and leave a voicemail message for the pastor you are trying to reach and they will get back to you as soon as possible. For all other urgent needs, please email Pastor Todd (todd [at] gtsudbury [dot] ca).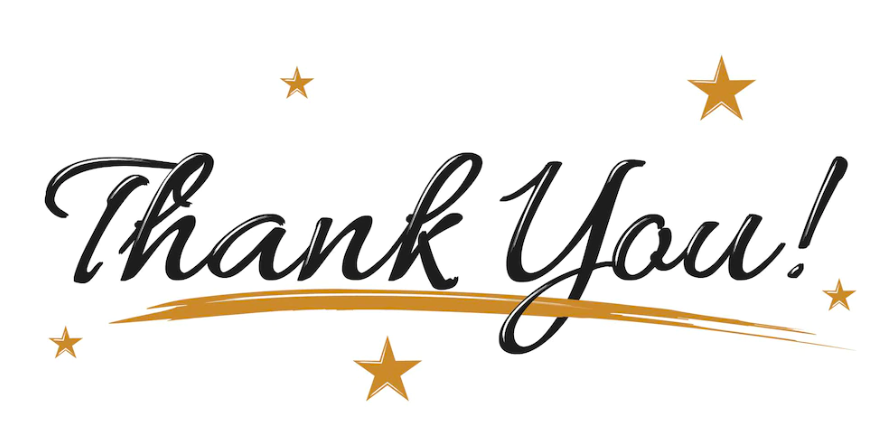 We'd like to take a moment and thank you for your giving during 2022! To receive a 2022 tax receipt:
Cash/cheque, Debit/credit: Last day: Dec. 25
Online, Bill Pay: Last day: Dec. 31
For more information about giving, please contact Jessica Manuel (jessica [at] gtsudbury [dot] ca). 
From all of our staff to your family, we wish you a Merry Christmas and a Happy New Year! See you in 2023!